UNIQUE PLACE

Wyszak Brewery is located in the cellar of the Old Town Hall, which is a notable landmark on the tourist trail crisscrossing the town of Szczecin. In the atmospheric Gothic vaults you can treat yourself to a range of traditionally brewed artisan beers. The place hosts a 5,5hl brewhouse and nine 10hl fermentation tanks.

OUR OFFER

Wyszak Brewery is more than great beer, it's also a top-notch cuisine based on local produce. Our chefs are passionate professionals who know how to fuse traditional cuisine with the latest culinary trends to create truly gourmet food. Our restaurant and brewery is also a perfect venue for corporate and family events. Please see the offer for more details.

MEET OUR TEAM

We boast ourselves on being a well-knit and very experienced team driven by passion for excellent beer and food. Our Brewers have a proud collection of brewing awards, and our Chef is an perfectionist and a culinary architect whose mantra is that superb quality of ingredients equals to superb quality of the food served.  Thanks to that Wyszak Restaurant was invited to join the prestigious Regional Culinary Heritage Europe Network – West Pomerania.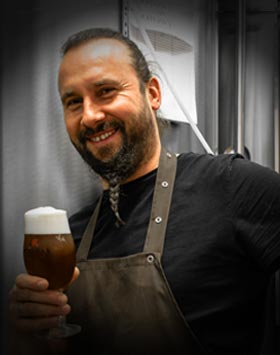 The Master Brewer
Tomasz de Weyher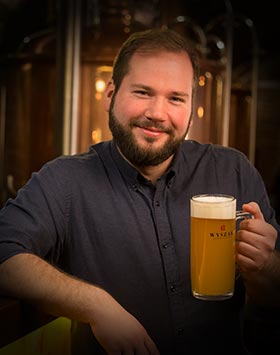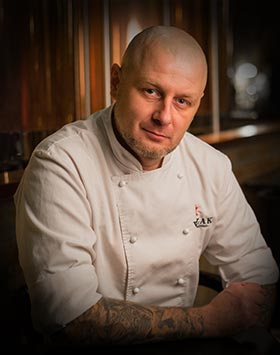 The Chef
Sebastian Zgłobiś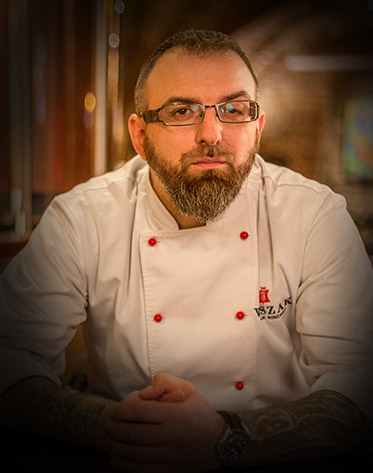 The Sous-Chef
Artur Halko

TABLE BOOKING
Wyszak Brewery is a unique place with a cosy ambiance, perfect for family and friends' gatherings. It is a place filled with guests from all over the world that will give you joy and moments to recall with pleasure.
Our place is pretty busy, and even more so in the evenings. So, if you are going to come with a bunch of friends or family, it's better you book a table in advance.

TRIP ADVISOR
Thanks to reviews written by our guests, Wyszak Family Brewery is proudly maintaining its top-ranking position on Trip Advisor.

CULINARY HERITAGE
Since 2015 Wyszak Family Brewery is a member of the Regional Culinary Heritage Europe Network – West Pomerania.